Voyage ONE 0.6.5 released
---
We are pleased to announce that Voyage ONE 0.6.5 is released as 0.6.5 is promoted to stable.
It is suggested to use Live CD rather than tarball version since tarball version is less tested. In this release, we only focus on Asterisk 1.6 basic functions, even though dahdi (zaptel) and FXO/FXS hardware were not tested.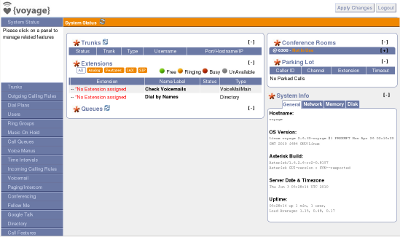 For more information on Voyage ONE, please visit this link.